Welcome to Food For Thought Coaching, your whole body results driven program for weight loss, weight management and wellbeing!
Is it time to say goodbye to old habits and stories
that keep you stuck around your weight?
Begin a journey of food choices that fuel your body while revolutionizing your habits along the way.
Listen to Pamela speak on the radio show Chat With Women

Food For Thought coaching focuses on your internal motivations and personal road blocks related to your weight loss goals. Coupled with a personalized nutrition plan and strategies centered around your unique lifestyle together we master easy, permanent results.
Combining knowledge and practice, we create sustainable weight loss and confidence to last you a lifetime!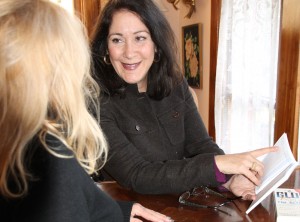 Working with Pamela you will experience support, accountability, and individualized goal setting, addressing one or more aspect of wellness such as weight management, nutrition, physical fitness, stress management, relationships and life balance.
Say goodbye forever to counting calories or tracking points. Say hello to a program that works; a program that relies on the powerful partnership between you, your inner wisdom and Pamela, your wellness coach!