Dear Pam, thank you so much for the last three months of education and support! "Take Charge" was a perfect class to encourage and support and guide me in achieving several goals! I learned many practical skills that were helpful not only in losing pounds, but also clarifying and working towards accomplishing other goals in my life. Being an RN with 38 years of experience, I was definitely surprised at how much new information I learned! You have a gift for providing a wonderful balance of gentle encouragement and understanding of what it takes to achieve goals and take charge of your life! I would recommend this class to anyone!
— Tina, Sacramento, CA
---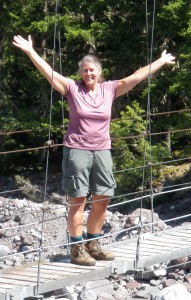 Pam has helped me find myself again.  My self image, confidence, and outlook on life have improved immeasurably.  I am loving all the outdoor activities I can do again; backpacking, skiing, hiking, spending time with my family.  It's all wonderful.
I used to hide behind other people whenever a camera came out. Now, I take pictures of myself. I'm back, I'm happy, and I'm healthy!  Pam has been a huge piece of this change.  She is a coach, a cheerleader, and a friend.  Thank you so much.
— Mary, Kirkland, WA
---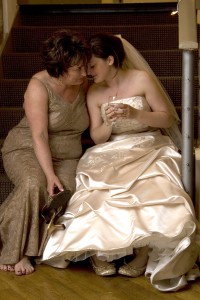 Just about every sentence I've ever spoken since my last 'goal weight' (145 lbs circa 1980), has been "when I get cute…". Well that sentence took me 30 years to complete. There was always some reason, some season or some occasion when I would FINALLY reach my goal again. I am another poster girl for having tried every single weight loss program on the market. Nothing worked.
It wasn't until I watched my Mom struggle with weight loss during my growing up years; only to lose it drastically and horribly with pancreatic cancer, that I made the decision to do something about getting my weight off for good. Not only to 'get cute', but to really get healthy!!!
I found Pam in 2011 when I made the decision to get help losing weight, get my blood pressure under control and reboot my exercise program. I needed the check in weekly, I needed the weekly talks, I needed Pam. She kept me on track. She was gentle, yet persistent in getting me to really think about the why, where and when I was eating.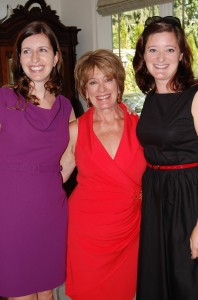 This is nothing short of a miracle…you see, all these years I've been hanging on to these 60 pounds of 'baby weight' (pre and post natal). I 'needed' it for some reason…protection, emotion, you name it…I wasn't letting go…Pam was able to "break through"  when all the other ways couldn't. Moreover, she would repeat the words coming out of my mouth, words I couldn't hear, admit or follow until she said it back to me. She made me see the REAL ME even when I wouldn't/couldn't!
The scale was my enemy, so I tossed it out years ago. Why should I allow such an evil source of disappointment into my home!?!? Well, thanks to Pam I invited a new scale back into my life;  I step on it every Tuesday…after all…it's not my enemy…it is only a 'measurement' or 'guideline' to put balance and peace back in my life! NICE PAM, NICE!!!
So now, after the loss…where do I go…am I done…no, not yet…I still need to check in…I still have a lot of growing up to do…mostly continuing to learn about myself and what triggers those wanton urges !!! I look forward to the continuation of this journey. I hope it never ends…I will reach my goal, keep my goal and be good to myself along the road. Thank you Pam, I am grateful for you and for your gifts. They have made all the difference!
– Karen, Sammamish, WA